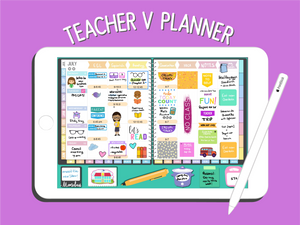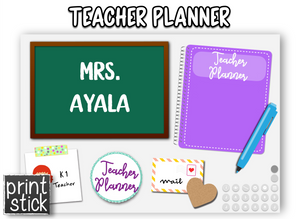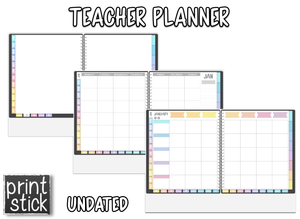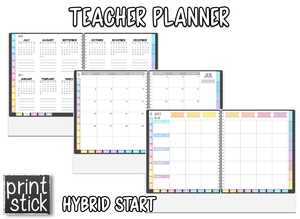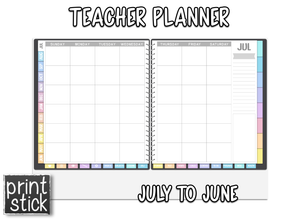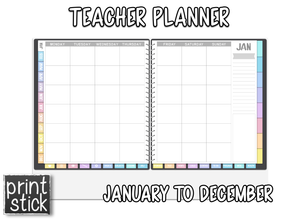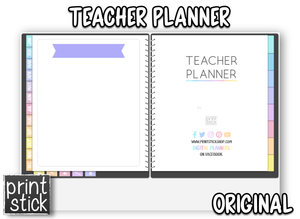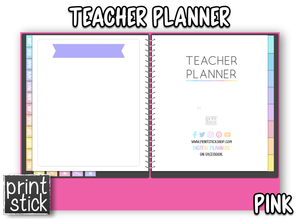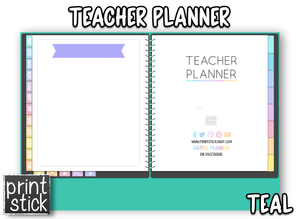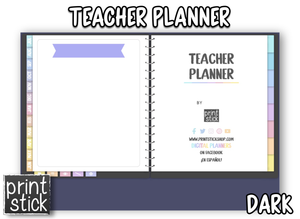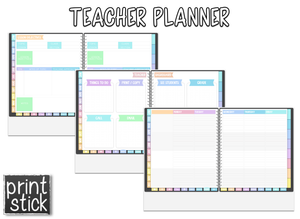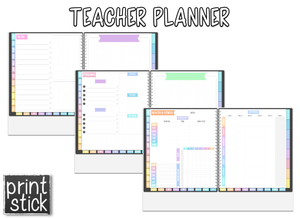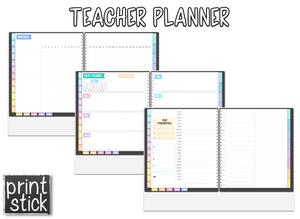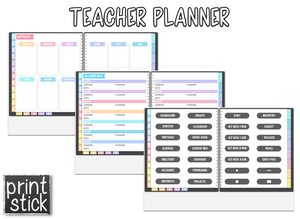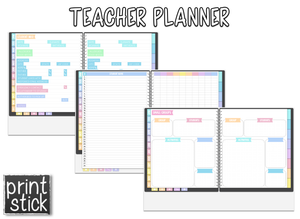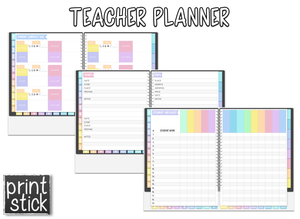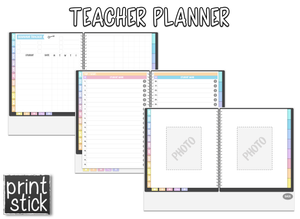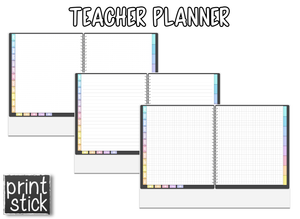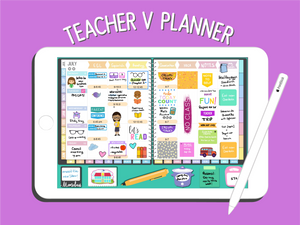 Teacher V Planner
DEMO (Original version)
What's new in the current versions:
-There are now 'Back' & 'Forward' arrows on the weekly spreads to make navigation more intuitive
-The links to the weeks from the monthly views are now located on the top left corner of each Monday (or Sunday)
-The currently selected tabs are now white for easier recognition
-Lines have been made darker
Undated planners are now 'Perpetual' - You will get access to the current 
Yearly Calendar
 for FREE to add to the yearly page (Update as often as needed!)
Use the dropdown menu to select the version you want. 
Choose the original bundle or build your own to save!
Don't forget to add a copy of the 
Teacher Planner Guide
 (previous version) to your order (it's free!)
COVERS - Don't forget to add the Covers to your order 
BEFORE YOU BUY: Get the free TEACHER PLANNER SAMPLE to test and make sure that your device & program are compatible and that the product will satisfy your needs. This shop will never ship anything physical. 
GIVEN THE DIGITAL NATURE WE ARE UNABLE TO OFFER REFUNDS

------------------------------------------
Check out Print Stick's YOUTUBE CHANNEL for tips and tutorials 
------------------------------------------

*Remember this item is for PERSONAL USE only. 
It is strictly forbidden to redistribute or use for commercial use.
Join our FB GROUP for exclusive info and support 
Happy DigiPlanning!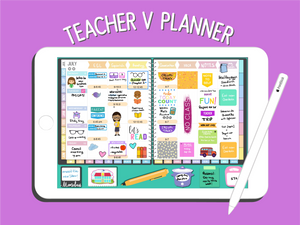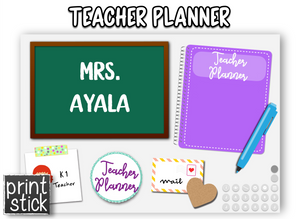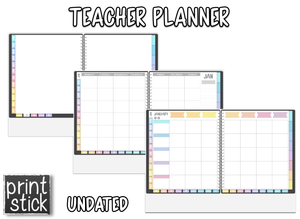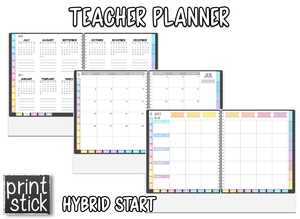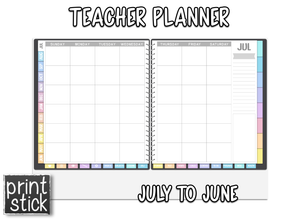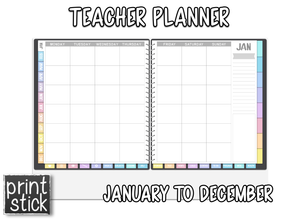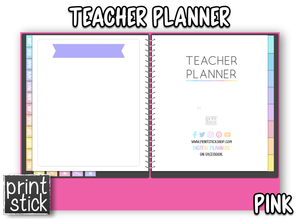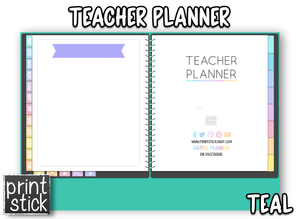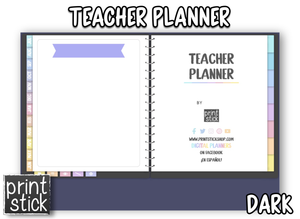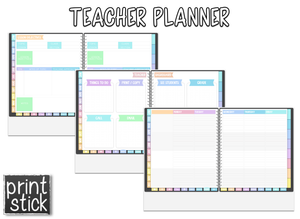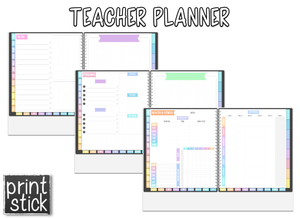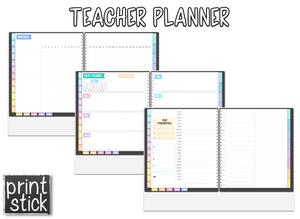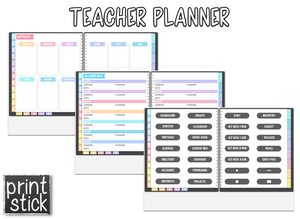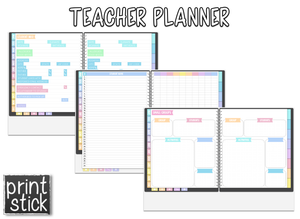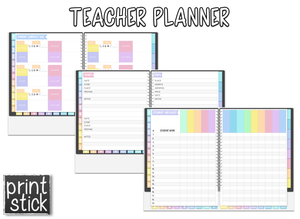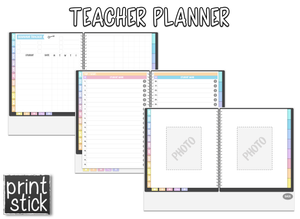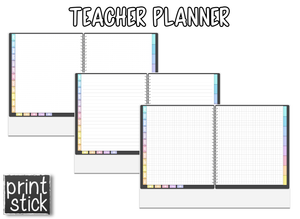 Amazing!
I am so in love with this planner! It has everything I need and more. I haven't had to use anything else for my planning, grading, attendance or my lessons!
Almost perfect
The only problem for me is that I need links to the weekly and daily pages. Other than that this planner is great.
Well thought out planner for teachers!
Brilliant
Love this and all the options that I get...👍🏾💞
The best planner I've tried!!!