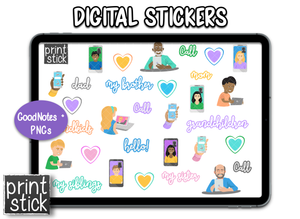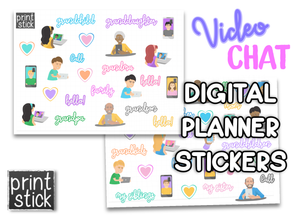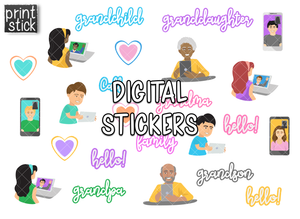 SS Video Chat Digital Planner Stickers
Digital Planner Stickers for GoodNotes - Pre-cropped and ready to use! 

You also have the option to download a .zip folder with all the elements saved as individual transparent PNG files. You can use the free app 'iZip' to decompress and save to camera roll on the iPad. More info on how to use digital stickers outside of GoodNotes here: 
https://www.youtube.com/watch?v=YCTcuC8to8M&t=2s

*Please remember this item is for PERSONAL USE ONLY - Do not share

Enjoy!
PrintStick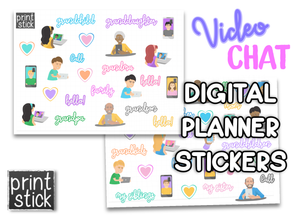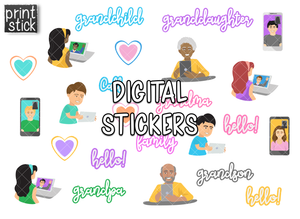 Super cute!
These stickers are super cute and perfect for these times of video chatting and facetimes everyone!!!