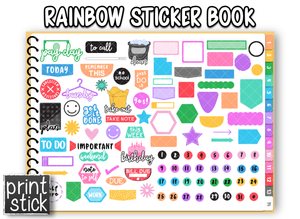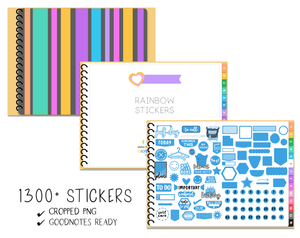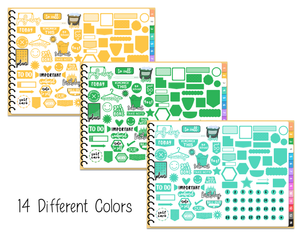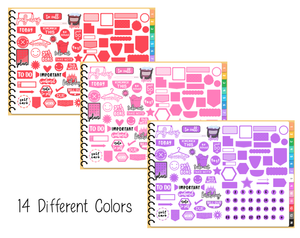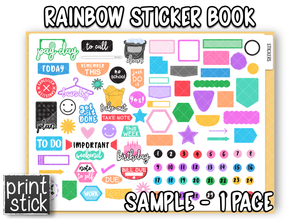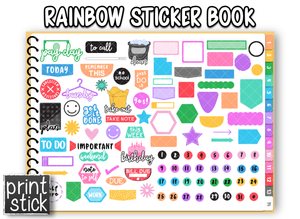 Planner Sticker Book - Rainbow (Sample)
1300+ Planner Stickers / Sample version: 95 stickers

Do you want to give this album a try? Choose the 'Sample' version from the drop-down menu (You will get a coupon to deduct what you pay should choose to upgrade to the full version).
BEFORE YOU BUY: Get our free STICKER SAMPLE to test and make sure that your device & program are compatible and that the product will satisfy your needs. This shop will never ship anything physical. 
GIVEN THE DIGITAL UNRETURNABLE NATURE WE ARE UNABLE TO OFFER REFUNDS

------------------------------------------
This sticker book includes pre-cropped stickers that are ready to use in GoodNotes*. You will also get access to a copy of all the stickers saved individually as transparent PNGs (compressed folder) + a copy of the album all blank.
*Only the version that ends in 'GoodNotes' is ready to use; if using a different program all elements will have to be imported manually. Some items may come in a compressed folder. 

The sticker book comes with 12 linked sections + an index that can be accessed from any page by tapping on the middle rings. 
The blank album version included can also be used as a journal!
------------------------------------------
Check out PrintStick's YOUTUBE CHANNEL for tips and tutorials 
------------------------------------------

*Remember this item is for PERSONAL USE only. 
It is strictly forbidden to redistribute or use for commercial use.
Join our FB GROUP for exclusive info and support 
Happy DigiPlanning!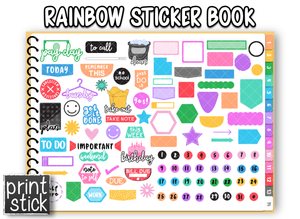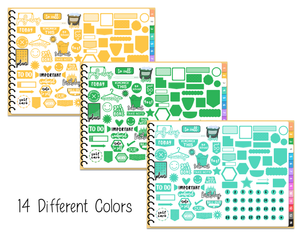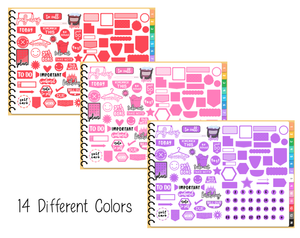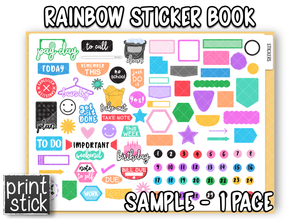 The Pro Planner and Digital Sticker Books ARE THE BOMB!!!
I've been mostly digital for quite some time and have purchased a few planners here and there but nothing every fit the bill. That was, until I found you and PrintStick!!! All I had to hear was that you wanted each page to have it's own link and I knew I was in the right place!!!!! The Pro Planner is my dream planner!
Free sticker book
They are great work great !
Was never able to download it, but you still
Was never able to download it,But still get 5 stars from me. I love all your work and I appreciate the effort you put into the quality, time and effort into everything you do. Hopefully the next purchase works out :)
Hello there Rosalin, I am sorry to hear you've had trouble downloading! I have contacted you via email with links to download, please let me know if you run into any further trouble :)
Absolutely love your products. My second year and look forward to the next. I thank you.