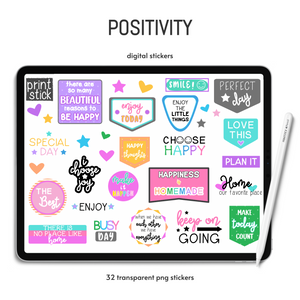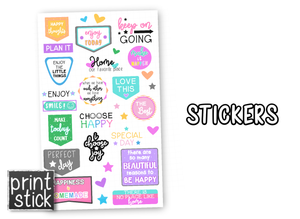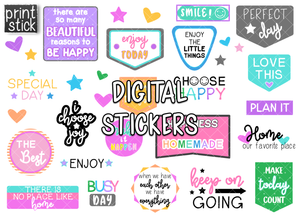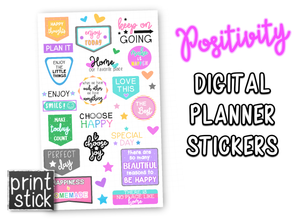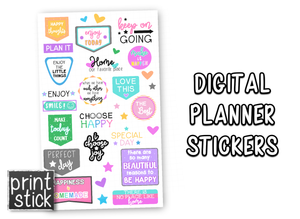 SS Positivity Planner Stickers
Planner Stickers for GoodNotes & other apps - Pre-cropped and ready to use! 

You have the option to get a compressed folder with all the elements saved as individual transparent elements. More info on how to use stickers outside of GoodNotes here: 
https://www.youtube.com/watch?v=YCTcuC8to8M&t

*Please remember this item is for PERSONAL USE ONLY - Do not share

Enjoy!
PrintStick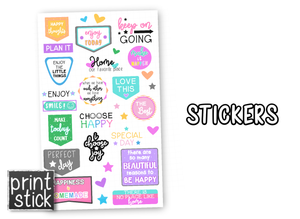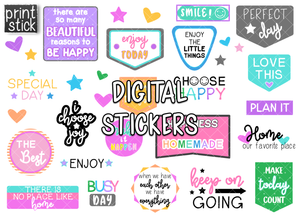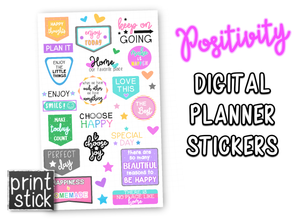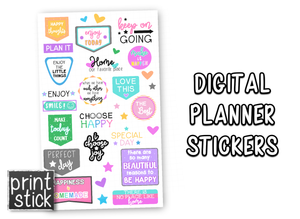 Positivity Stickers
I have bought several things from Isa shop and I have enjoyed using them all.
Positivity
Me encnto Its great thank you I live your designs
Sorry but I lost it. Could you send it to me as email attachment. k.zirkler@cox.net
Hello Karl! I have just contacted you via email :)
Wonderful Product
Works great and looks perfect!