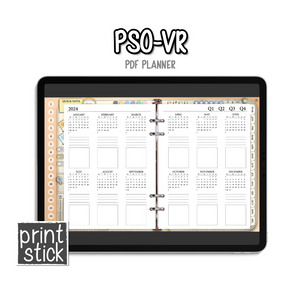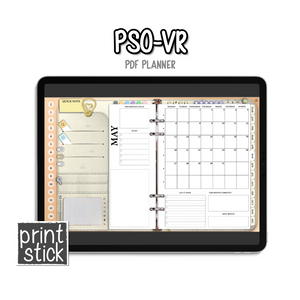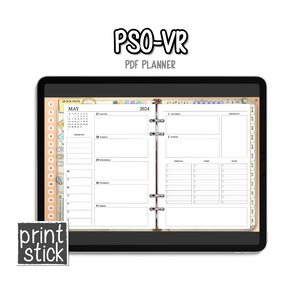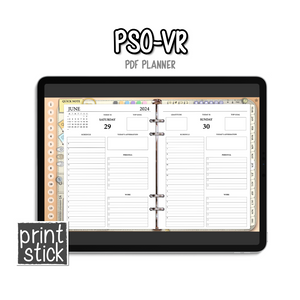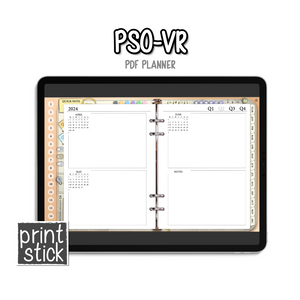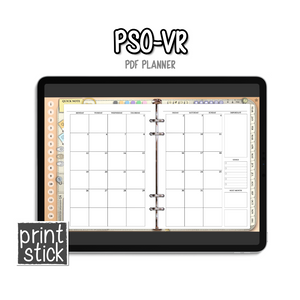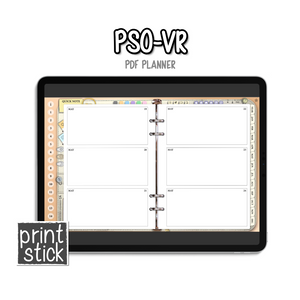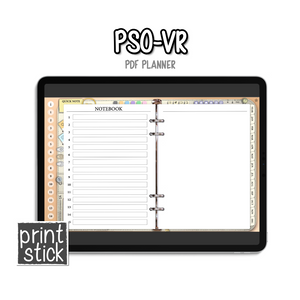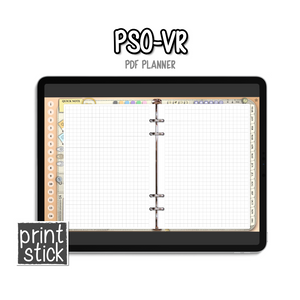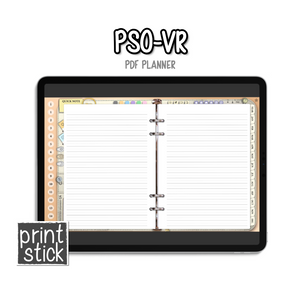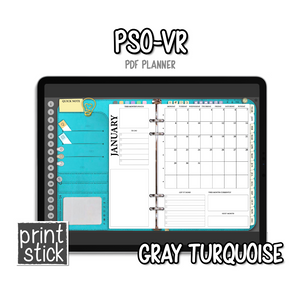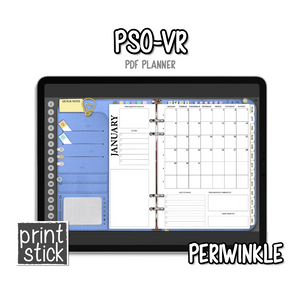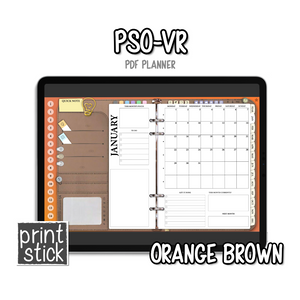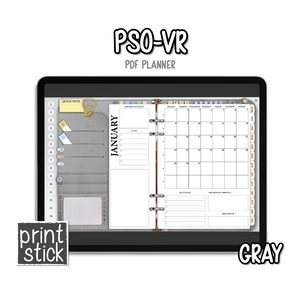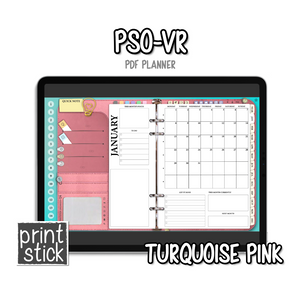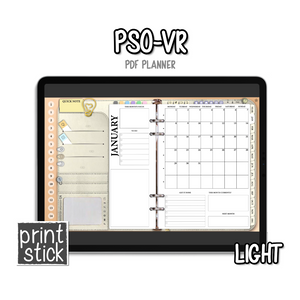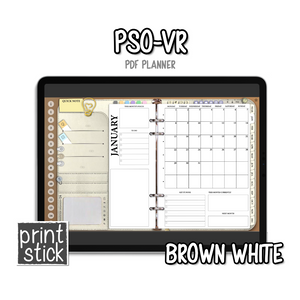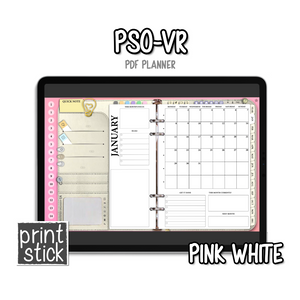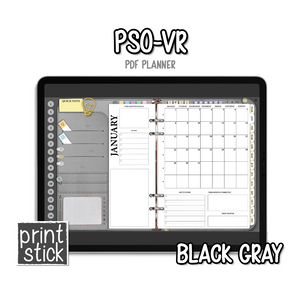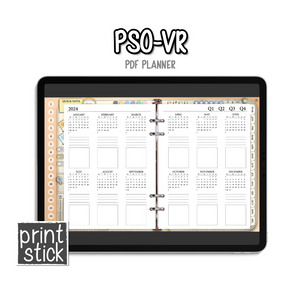 PrintStick Organizer - VR
The PrintStick Organizer - VR - Select the desired version from the drop-down menu

January to December 2023 &
January to December 2024

DEMO
What's included with your purchase:
-Instant access to the PrintStick Organizer VR: 450+ slides to organize your life!
These are only some of the included pages and features:
-The PSO-VR now integrates with oustide apps! Install the PrintStick Shortcut to be able to interact with: Apple Calendar, Google Calendar, Reminders, Stixer, Weather.
-Multiple indexes and sections to categorize all thoughts & ideas
-Notebook: 15 blank sections conveniently linked throughout the planner
-Fully linked planner. Quickly access a day, week or month from any calendar
-Each month comes with a customizable dashboard with 3 customizable sections
-Includes predated, blank calendars! Build your own pages without having to date yourself 💗
-Includes undated daily + weekly spreads - Start using whenever you want!
-Daily entries section: journal, keep track of work notes, business performance or anything else with this super easy to use section : 1 box per day of the year, 6 days per page
-Blank grid & color pages
-Extra inserts that will help you best organize your life
... and so, so much more!

BEFORE YOU BUY: Download the free PSO-VR sample to test and make sure that your device & program are compatible. This shop will never ship anything physical. 
GIVEN THE NATURE OF OUR PRODUCTS WE ARE UNABLE TO OFFER REFUNDS
Due to the intricate artwork / planner design, some lag may appear depending on the iPad model & capabilities. 

Check out Print Stick's YOUTUBE CHANNEL for tips and tutorials 

------------------------------------------
Please note that although PrintStick's products can be used in multiple annotation apps, we can only offer support to GoodNotes users.
------------------------------------------
PERSONAL USE only. 
It is strictly forbidden to redistribute or use for commercial use.
------------------------------------------
Join the PrintStick Community and our FB GROUP for exclusive info and support 

Happy DigiPlanning!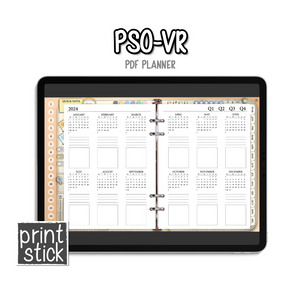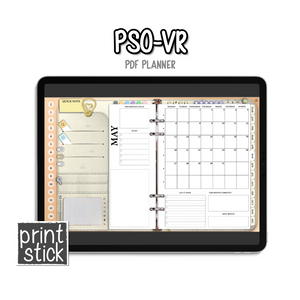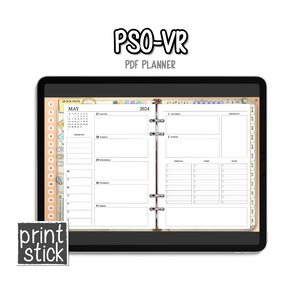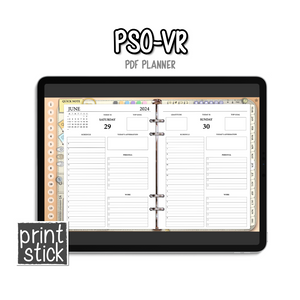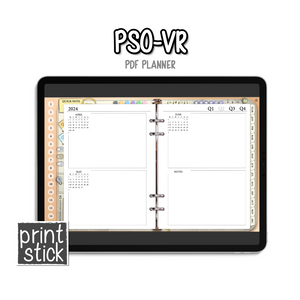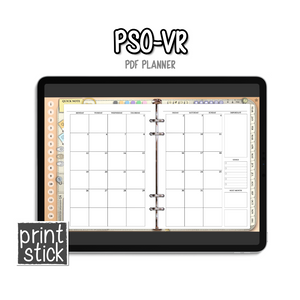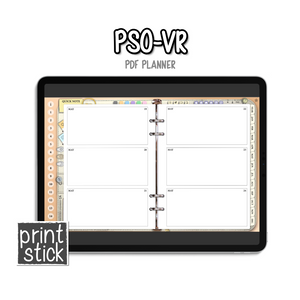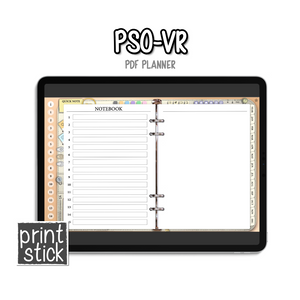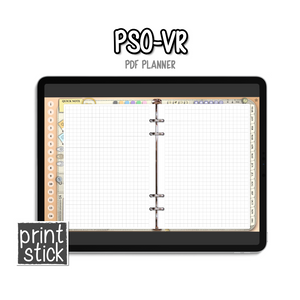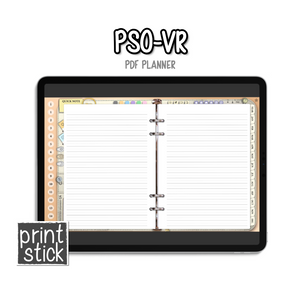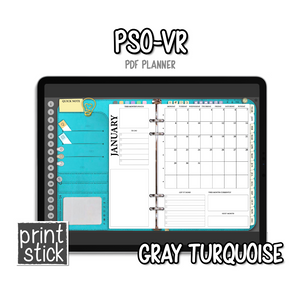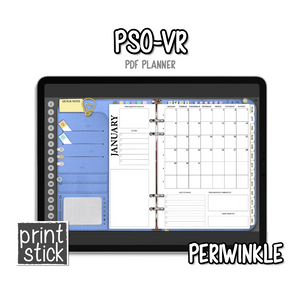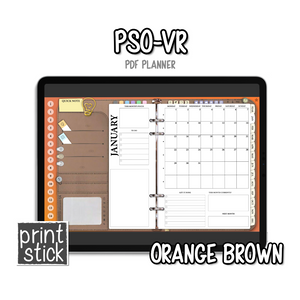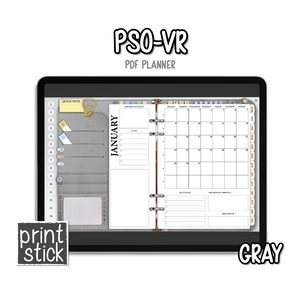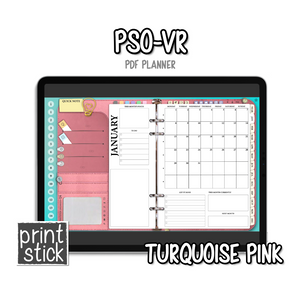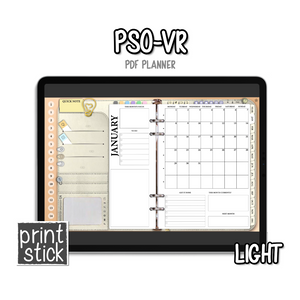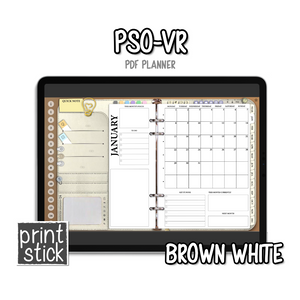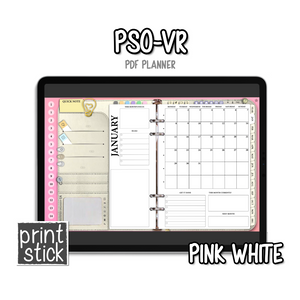 It is amazing
Hi Issa! I almost never get out of it. It's a complete delight! I really like your digital planner. And I want the same for 2024.
PrintStick Organizer - VR
Love it! Never tought that i would be replacing my paper planner ever but the printstick organiser vr made me never want to go back!
Awesome
As always Isa has not disappointed! Thank you for such a beautiful creation.