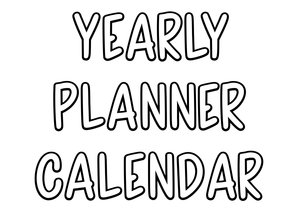 Yearly Calendar Insert - For Undated Planners
Yearly Calendar Insert for PrintStick's Planners
*Calendars come with a transparent background, if using on top of an existing calendar make sure to cover it first 
*Choose between July to June or January to December calendar (12 months each)

Select the desired options from the drop-down menus:

WONDERFUL
Works best for:
-The Wonderful Planner

V2
Works best for: 
-The Color Planner
-The Color Planner V2
-The Color Teacher Planner
ELEGANT
Works best for: 
-The Elegant Planner
-The Pro Planner

VIDA
Works best for: 
-The Vida Planner
-The Teacher Planner
-The Student Planner
-The Pastel Planner II
PASTEL
Works best for: 
-The Pastel Planner

SIMPLE
Works best for: 
-The Simple Planner

IPHONE
Works best for:
-The iPhone Planner

There are 2 calendar options:
-January to December
-July to June

*Please remember this item is for PERSONAL USE ONLY
Enjoy!
PrintStick
Calendar 2023
Please! I want Calendar for 2023. When will it be on print stick page?
Yearly calandar
Love them can we use the yearly templates in the licensed version we can sell
Yearly Calendar Insert - For Undated Planners
Perfect!!
I love how you always make my planner up to date for me!!
Yearly Calendar Insert - For Undated Planners